Jimmy White – I Wish You Peace (Christmas / Holiday)
Labels:828 Records
Number of Tracks:1
Total Time:00:03:28
From the Album:I Wish You Peace
Formats:Christmas,Holiday
Available Date & Time: Dec 03 2018 09:00:00 EST
Impact Date: n/a
"I Wish You Peace" is a wonderful holiday song about the importance of loving one another, caring for your fellow man and caring for the world around you.
I wish you peace, I wish you love
I wish you blessings from above
We can try to make this world a kinder place
There is a lot that we can do
If we make our minds up to
All the loss and tears and pain
That seek release
I wish you peace
"I Wish You Peace" has become an annual video staple on almost 60 music video outlets' and networks' Holiday playlists across the nation, including The Country Network (50+ million households) and the Heartland Network (20+ million households). Internationally it has been played on video shows and video networks across the UK/Ireland, Europe, Australia & New Zealand.
Click on the photo to view the video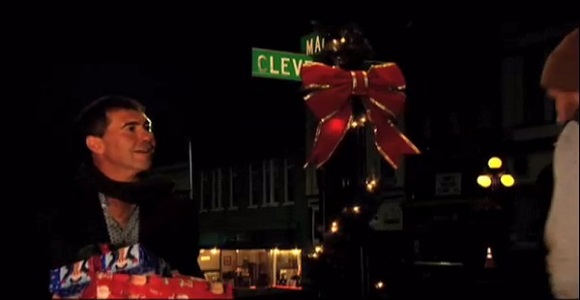 From Jimmy's house to yours, may you have a very blessed Holiday season!
Jimmy White is a five time New Music Award Winner (Hollywood, CA) including 2012 Best Male Artist, winning over fellow nominees Steven Tyler and Michael Buble. He has also won 10 IMN Independent Music Awards (Los Angeles, CA) since 2009, including the Best Male Artist award for an unprecedented 4 years in a row.
Since 1993, White has released five internationally acclaimed CDs, which have contained over 12 No.1 Independent AC singles and 5 Chart topping Independent Country singles. White has had four No.1 singles on New Music Weekly's National Hot 100 AC/Pop chart.
White's previous 7 singles have found success on the Mediabase charts as well as the FMQB/ACQB charts.
"Warm In the Sun" hit #8 on FMQB's Top 200 chart as did his single, "Hard Ride". "Forever and a Day" reached #7 while "Katy Did" topped out at #9 on the FMQB charts. All four of these singles also spent multiple weeks in the Top 40 of Mediabase's AC Top 40 Chart.
Videos:
Since 2008, White has released 13 music videos. Together they have garnered over 3.5 million cumulative views.
CONTACT:
Steve Baker
***-***-****
*************@*****.***
Don't have this release in your Play MPE® account? Clickhere to request it.
EMAIL ADDRESS OF YOUR PLAY MPE® ACCOUNT:

Please enter a valid email address.
To receive Play MPE Releases please add your account to a Play MPE® managed list or register for an account here.